Welcome to Horning's Greenhouse
At Horning Greenhouse & Garden Centers, we've got everything you'll need to create a gorgeous garden or landscape. Gardening is so much more than a few potted plants. Gardening is flower beds, vegetables, mulching, and landscaping. Get the supplies you need for a reasonable price. From gardening tools to plants and fertilizers, you definitely won't walk away empty handed. Our prices are the best value in town and our staff members are helpful, knowledgeable, and polite. We've been family owned and operated for over 30 years! Shopping with us opens up a completely new dimension of gardening supplies, plants, and nursery items for you to choose from. Stop in today or get in touch with us now!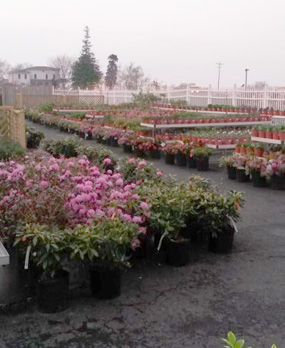 Map, Hours & Directions
Mon.- Sat. 8-5



874 Route 14 A, Penn Yan, NY 14527
Click here for MAP
HOLIDAY SHOP
Latest Articles
Gardeners love the Eastern redbud tree. Native to North America, these hardy, slow-growing, small trees richly deserve their places front and center in the landscape.
Continue Reading →
Fall is an excellent time to repot many houseplants. Potted plants that have been growing outdoors during the summer have probably grown quite vigorously due to the high light levels and greater humidity.
Continue Reading →
As winter approaches, certain steps should be taken to ensure plant and fish survival.
Continue Reading →