Welcome to Horning's Greenhouse
At Horning Greenhouse & Garden Centers, we've got everything you'll need to create a gorgeous garden or landscape. Gardening is so much more than a few potted plants. Gardening is flower beds, vegetables, mulching, and landscaping. Get the supplies you need for a reasonable price. From gardening tools to plants and fertilizers, you definitely won't walk away empty handed. Our prices are the best value in town and our staff members are helpful, knowledgeable, and polite. We've been family owned and operated for over 30 years! Shopping with us opens up a completely new dimension of gardening supplies, plants, and nursery items for you to choose from. Stop in today or get in touch with us now!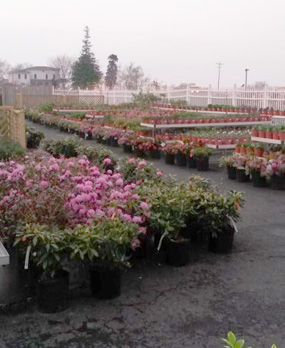 Map, Hours & Directions
Monday -Friday 8 - 5
Saturday 8 - 4
Sun. Closed

874 Route 14 A, Penn Yan, NY 14527
Click here for MAP
HOLIDAY SHOP
Latest Articles
Are your plants looking a little peaked after a long winter of being cooped-up inside? Getting g out for some fresh air during the warm months is healthy for all living things.
Continue Reading →
Becoming increasingly popular, there is now an over-abundance of ornamental grasses available at garden centers. So many choices can make the selection process difficult. There is, however, one that takes the cake. Pink Muhley Grass is arguably the most colorful ornamental grass around and it is sure wow your friends and neighbors.
Continue Reading →
This is the 140th anniversary of the Kentucky Derby. What does that mean? Mint Juleps, of course.
Continue Reading →