Welcome to Horning's Greenhouse
At Horning Greenhouse & Garden Centers, we've got everything you'll need to create a gorgeous garden or landscape. Gardening is so much more than a few potted plants. Gardening is flower beds, vegetables, mulching, and landscaping. Get the supplies you need for a reasonable price. From gardening tools to plants and fertilizers, you definitely won't walk away empty handed. Our prices are the best value in town and our staff members are helpful, knowledgeable, and polite. We've been family owned and operated for over 30 years! Shopping with us opens up a completely new dimension of gardening supplies, plants, and nursery items for you to choose from. Stop in today or get in touch with us now!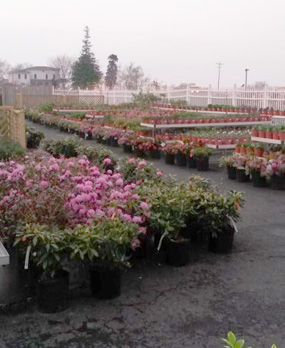 Map, Hours & Directions
Mon-Fri 7-7
Sat. 7-5
Sun. Closed

874 Route 14 A, Penn Yan, NY 14527
Click here for MAP
HOLIDAY SHOP
Latest Articles
An undeniably beautiful shrub in any season, mountain laurel (Kalmia latifolia) explodes into bloom in late spring to early summer. One of our nation's greatest contributions to the botanical world, mountain laurels possesses beautiful, shiny, deep green foliage.
Continue Reading →
Many of us love mint. With many different flavors of mint available at garden centers, it is easy to want to plant one of each. Planning ahead makes this possible to do, but lack of planning may have you tearing them all out.
Continue Reading →
What do you do when you fall in love with a plant but you know it spreads and could take over your entire garden? You don't have to give up your hopes of nurturing this plant, you just have to learn how to contain it securely without destroying its beauty. Favorite Spreaders Many different plants […]
Continue Reading →